Sideshow Tanner Pearson killed all the rookies in October
By Chanelle Berlin
In Blogs
Nov 3rd, 2014
2 Comments
It's been an eventful couple days for Tanner Pearson. This morning he was named NHL Rookie of the Month for his outstanding production in October. Congrats!
Before that, he was among the Kings players featured on Fox Sports West during a segment where everyone was asked about their Movember mustache intentions and shared a show-stopping haircut with the world. It left us tongue-tied, so we asked Twitter for some help.
Explain to me what was happening with Tanner Pearson's hair. pic.twitter.com/UL3fsO4DMo

— THX BUD (@thxbud) November 2, 2014
Other hockey fans came to the rescue to try to make sense of this immediately:
@thxbud pic.twitter.com/mdedPwqPJP

— Nicholas (@NickMacK9) November 2, 2014
@RegressedPDO @thxbud "What's your response to those who say that your 5v5sh% is bound to regress?" "Eat my shorts!"

— Jeremy (@307x) November 3, 2014
@thxbud @Sheng_Peng pic.twitter.com/k4D33d3irF

— Eric Cooney #LAKings (@EricCooney) November 2, 2014
@thxbud @lakingsinsider is that Tanner Pearson on Basquait? pic.twitter.com/LI4OhrrLR7

— Brian Rowland (@brianrowland) November 3, 2014
@thxbud Macklemovember

— james perrault (@jimmyperrault) November 2, 2014
I have been laughing about this for almost a full day.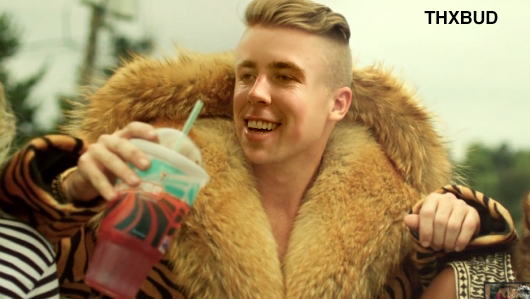 ♬ This rookie's huntin'
looking for rebound
Pearson's fuckin' awesome ♬
Seriously, Pearson's been on an unbelievable hot streak to start the season. He hasn't scored in a few games, and yet his shooting percentage is still at an overwhelming 30.4 percent. Though he's fallen to second among rookies in total points, he's still leading them in goals scored (7). His 3.8 points per game is good enough for 13th overall in NHL and only behind Toffoli amongst teammates.
The production of the Pearson-Carter-Toffoli line has been praised a bunch, but Pearson's individual efforts have been strong, too. He's very quick and creative on the ice. Thanks to seeing time on the power play and doing well, his 12.71 percent Corsi relative to teammates in all situations is the best for any Kings skater.
What I've enjoyed most about watching Pearson so far is his ability to get to rebounds, watching his work along the boards develop, and of course his face when he's yelling about scoring. He's coming into his own. Playing Sutter's system has been a good challenge for him, and he's constantly worked to rise to the occasion. Stick him on a poster for being a great example of things working out.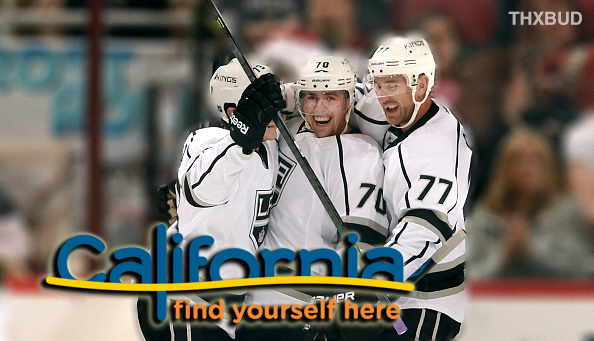 I hope this kind of work continues, even if he isn't always scoring with every other shot.
But more stuff like this doesn't hurt either:
Related Posts By Category
2 Comments to "Sideshow Tanner Pearson killed all the rookies in October"