Kings vs Rangers Game 4: No Party Plane
By Chanelle Berlin
In Blogs
Jun 12th, 2014
0 Comments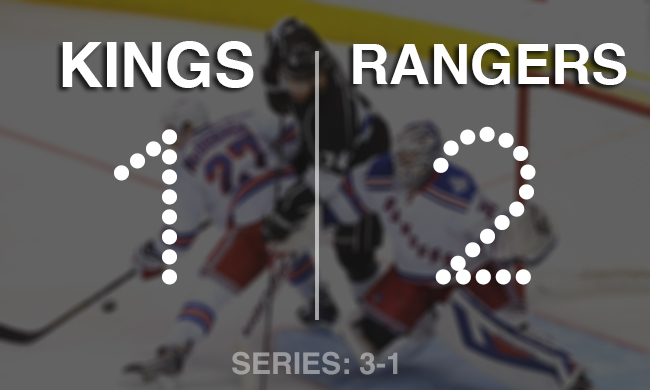 Despite outshooting the Rangers 41-19, the Kings lost Game 4 of the Stanley Cup Final 2-1. No sweeps happening in this series. Put your brooms away.
Things felt a little like old times for the LA team. They parked in the Rangers zone for much of regulation, attempted all kinds of shots, but it was the home team who took an early lead. Benoit Pouliot tipped in a John Moore shot just after the Kings killed a penalty to Willie Mitchell. The Kings tried to find an answer, and their best attempt came from an Alec Martinez shot that touched the goal line but refused to go all the way.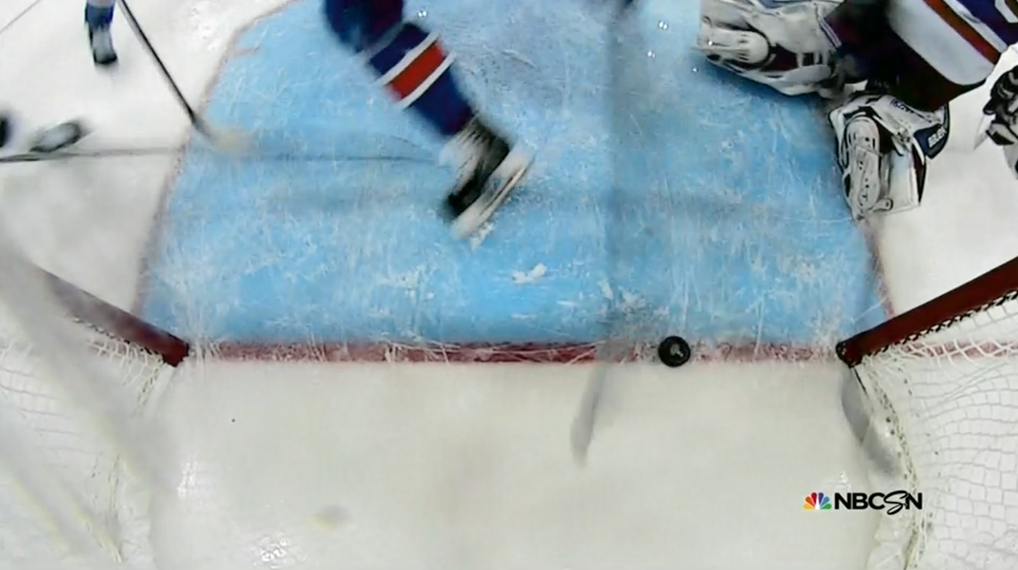 Martin St. Louis widened the gap during the second period, making it 2-0. Ahh, yes! The Kings' comfort zone! It seemed that they might make a comeback, too. At the end of yet another Kings penalty kill, Dustin Brown created a breakaway chance for himself and slipped a puck past goaltender Henrik Lundqvist.

That's the kind of work we like to see from Brown! The Kings peppered the Rangers with shots throughout the rest of the game. Lundqvist matched Jonathan Quick through the late stages, until a puck trickled behind him in the final couple minutes, into the goal — HAHAHA JUST KIDDING, IT STOPPED AT THE GOAL LINE AGAIN.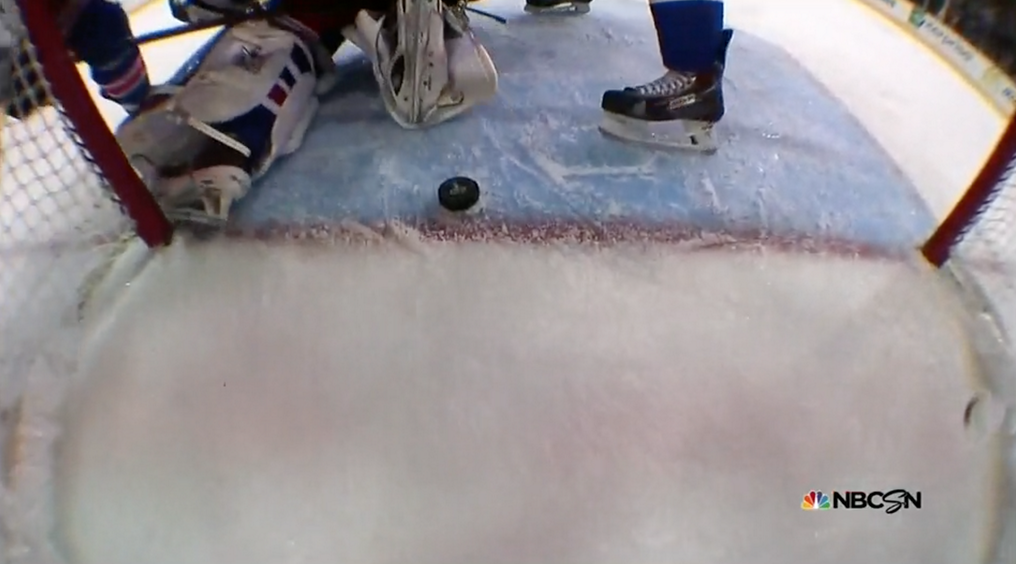 Having an extra attacker didn't help the Kings at all. The game ended 2-1, making their record in clinching games with Sutter as head coach an unfortunate 9-8 now. Womp, womp. Game 5 will happen on Friday the 13th, but the Kings are hoping they make it a Cup-winning night.

Related Posts By Category