Kings vs Rangers Game 5: Stanley Cup Champions!
By Thx Bud
In Blogs
Jun 15th, 2014
0 Comments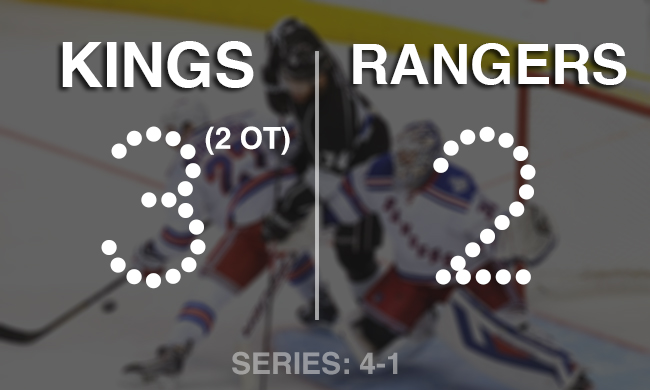 AAAAHHHHHHHH!!!!!!!!! Remember two months ago, back when the LA Kings went down 0-3 in the first round series against the San Jose Sharks? Well, in Game 5 against the New York Rangers in the Stanley Cup Final, the Kings won in double overtime to become the 2014 champions.
Both overtime periods came down to the goaltenders and a few lucky posts, and eventually Alec Martinez would bat in a perfect rebound after Tyler Toffoli's initial shot bounced off Henrik Lundqvist's pads. Suddenly the Kings' longest playoff game in history, in the longest playoff run in history (26 games), came to an end.
That deceptively simple-looking play came after so much hard work and so many chances for both teams. Staples Center erupted, the Kings players celebrated, and the fans got to see this happen for the second time in three seasons: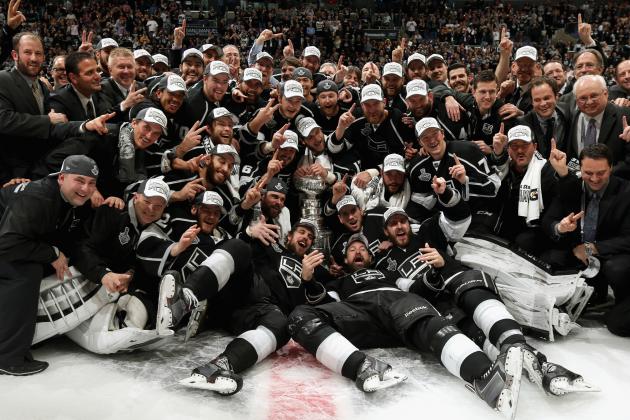 There is definitely nothing better.
Related Posts By Category