Tyler Toffoli: LA Baseball's Unsung Kings Hero
By Thx Bud
In Blogs
Oct 19th, 2016
0 Comments
With the LA Dodgers leading 2-1 in the NLCS, it's time to acknowledge one of their secret weapons. He disguises himself as a hockey player during the colder months. His name is Tyler Toffoli.
If we let Toffoli tell it, he stayed in Los Angeles this summer to better prepare to be a top scorer in the NHL this season.
"Just to continue to take another step forward and try to get better," he said in September. "I worked hard in the summer, stayed here all summer, and [I want to] just kind of be consistent."
A 30-goal scorer who wants to add a few more to his total – likely story. That doesn't explain why Toffoli seems to also spend every day at Dodger Stadium. Really, he's there all the time.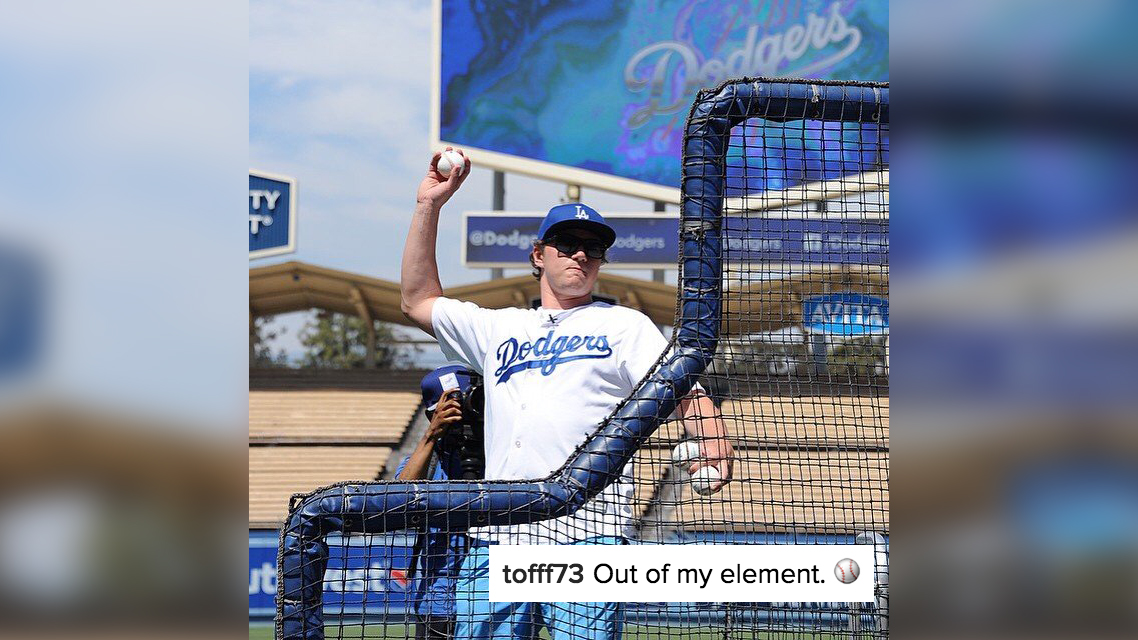 All. The. Time.
👨‍👩‍👧 #PupsInThePark pic.twitter.com/HkvKm9ibqp

— Cat Belanger (@CatBelanger) July 10, 2016
The signs have been popping up for more than a year, but it's time to acknowledge that either Toffoli is living in Chavez Ravine, or he has two jobs. Luckily a team of investigators – fine, it's us – did the leg work to get to the bottom of this. After hours of research, we realized we simply needed to check social media…
Related Posts By Category