Gameday Soundtrack: The Flames are Not Great
By Diane Phan
In Blogs
Nov 30th, 2013
0 Comments
LA Kings
16-6-4
7th in the NHL
36 PTS
L10: 6-0-4
3rd in the Pacific Division
Calgary Flames
8-13-4
26th in the NHL
20 PTS
L10: 2-6-2
6th in the Pacific Division
In the grand scheme of things, my West Coast (good teams) Bias is making itself known because when tasked with this preview, I could not think of a SINGLE thing pertaining to the Calgary Flames. They are largely irrelevant in my mind, and I only seem to remember that they are a team that exists when the Kings have to play them. They're also hanging out with the Oilers at the bottom of the Pacific, so who really cares.
Garfunkel & Oates – I Don't Know Who You Are

Who knows things about the Calgary Flames, not I.
The last time the Flames and the Kings met, it was legitimately terrible. Our California counterparts had beaten them, they let down Retta, and allowed a late game-winning third period goal.
Exceedingly fitting.
Annie – Hard Knock Life

They don't deserve the Jay-Z Version.
It is…not going well for the Flames right now. 3 wins this month, 2 in a shootout (against the Panthers and the Jets no less), and 1 in overtime. Also, a handful of key players are pretty much broken.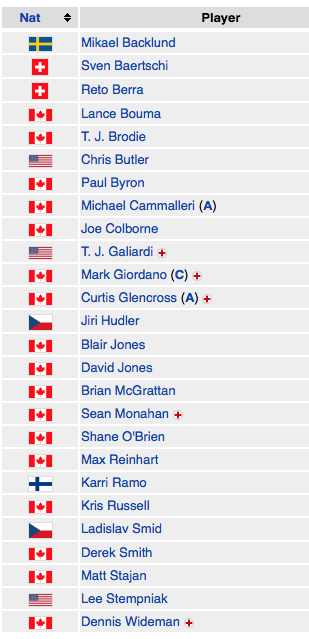 This does not bode well for them.
What's different from the last time these dudes met? The Flames are terrible, the Kings are on home ice. The Flames' players are dropping like flies and the Kings' centers have scored goals now. I implore you Kings…
Megadeth – Crush 'Em

When a metal band tells you to do something, you do it.
C'mon Kings. Keep the point streak going. Don't embarrass yourselves against a crap team. Don't ruin the people of Los Angeles' holidays. We're counting on you.
Related Posts By Category