Has Trevor Lewis elevated his game?
By Chanelle Berlin
In Blogs
Dec 27th, 2014
0 Comments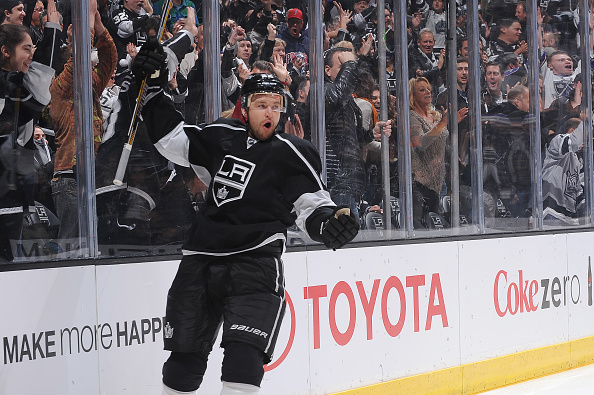 We've been on the Trevor Lewis train so long that I can't remember how we first found ourselves on the station platform. I'm also not sure when our feelings went from being ironic to fairly earnest, but with him on the brink of setting a new career-high number of goals in a season, right now it's honestly fun to cheer for him.
Lewis has spent the majority of his career among the LA Kings' bottom six, named an unsung hero by teammates. During 2013-14, it took 48 games for Lewis to score a goal. Though he went on to set a career high a couple months later, those whopping six goals still didn't mean he'd finally reached the first round draft pick potential that the franchise hoped for long ago.
Despite any of that, Lewis continues to try to step up his efforts. Last year he proved to be an asset by drawing penalties while taking few. This season he's already tied his career-high in goals. Lewis's 9.2 shooting percentage greatly exceeds his career numbers (4.9 percent). Some of that is luck, and the hockey season still hasn't yet reached the halfway mark, but it's interesting to see that his offensive numbers have risen across the board.
Last season, Lewis averaged 1.5 shots on goal per game played. Now he's getting 2.5 shots per game.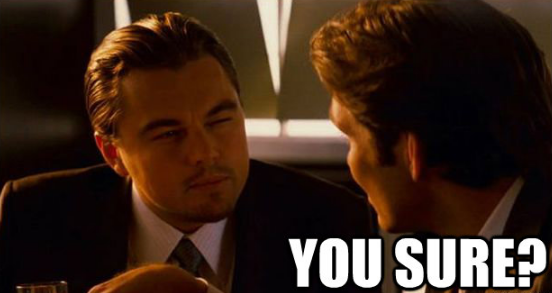 Since he still generally plays fourth line minutes, looking at shots per 60 minutes of ice time is probably more helpful. Per Puckalytics.com, he's currently averaging 12.3 shots per 60 at 5v5, second only to Rick Nash among NHL skaters who've played at least 275 total minutes.
He's third on the Kings in individual shot attempts/60, just behind Tyler Toffoli and Jeff Carter. It makes sense for those two names to be at the top. They're a couple of the players the Kings rely on to shoot and score. Lewis hanging out near their level is a little surprising.
Comparing him to who he's on ice with most doesn't immediately tell the story either. The forward Lewis has been on with most consistently this season is Kyle Clifford. On the flip side, that Drew Doughty and Jake Muzzin have been the defenseman on ice with him more often that not explains some of the offensive boost. Muzzin's become a possession monster for the Kings, and Doughty's obviously still one of the top defenseman in the league, but Lewis' 5v5 possession stats don't plummet when he's away from them either.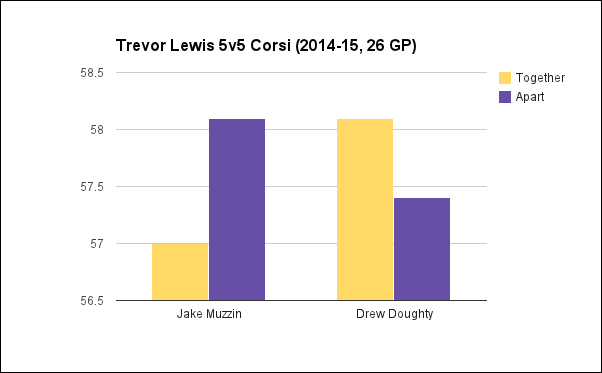 When Lewis is on, the Kings have been a 57.7 percent possession team (again, 5v5). Without Lewis on the ice, that number drops to 52.2 percent. Last season, the Kings were at 53.2 percent with him on and 56.6 percent with him off. The improvements extend to the penalty kill. The Kings are averaging 86.4 shot attempts against/60 with Lewis, down from last season' 91.3. If that number were to hold up, it would be the best result of any full season Lewis has been part of the Kings' roster.
There's no reason to think this will last forever. Again, there's a lot of hockey left. Lewis has only played 26 games so far. He's also 27 years old, and so it's unlikely that a massive swing in ability would come to fruition all of a sudden, not at this point. Lewis has the second-most favorable zone starts behind Marian Gaborik, and his Corsi numbers with and without Doughty and Muzzin become even more stark as soon as they're adjusted for that.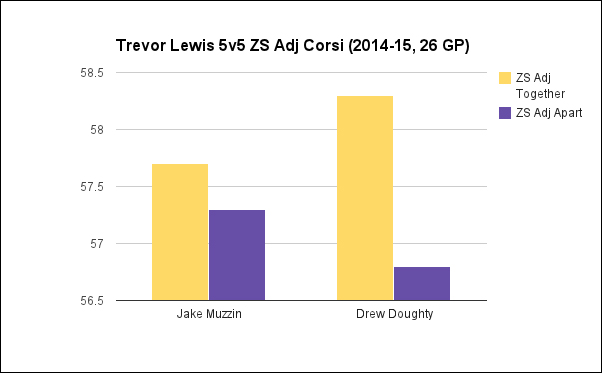 Keeping Lewis to a depth role for the most part continues to make the most sense. It doesn't knock the shine off totally. An important of part coaching is still being able to deploy players in ways that allow them to succeed. Lewis has been making good on what he's been given.
With improved underlying numbers and an uptick in shooting fortune, Lewis isn't right now just a player that I like to champion because it's tough to root against soft-spoken guys who constantly look like they're contemplating taking a nap. He has also been a surprisingly uplifting part of this year's Kings team. I hope Lewis does set some new records for himself.
Related Posts By Category