Gameday Soundtrack: Back to Being the Underdogs
By Chanelle Berlin
In Blogs
Dec 10th, 2013
0 Comments
LA Kings
19-7-4
6th in the NHL
42 PTS
L10: 6-1-3
3rd in the Pacific Division
Montreal Canadiens
19-9-3
8th in the NHL
41 PTS
L10: 9-0-1
2nd in the Atlantic Division

This game is either going to be amazing or complete torture, so prepare yourselves.
M.C. Hammer – Can't Touch This
Not only are the Montreal Canadiens on a five-game win streak and have that super cute 9-0-1 record for their last 10 games, but the Kings haven't been able to win against the Canadiens since a 2-1 win in March 2003.
It's also tough to look at the stats sheets and determine a clear winner. The Canadiens and Kings are both defensive teams that currently have the same average number of goals against per game (2), have the same number of wins (19), and are only a point apart in the league standings. The Kings have better possession numbers but the Canadiens have a better goals for percentage.
Prince – Baby I'm a Star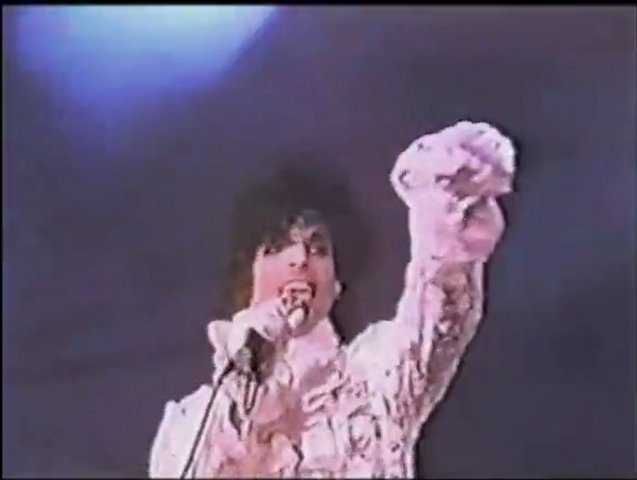 A click-through, because Prince still mostly hates the Internet, duh.
It may not actually come down to a battle between both teams' top defensemen, but Doughty vs Subban should be fun. Doughty has one more goal than Subban, but Subban has 10 more assists. Doughty has better possession numbers overall, but Subban edges him out in shots for. Both are still young defenseman continuing to hone their game, and — I'M SORRY, I LOVE PK SUBBAN.
He won the Norris Trophy last season, he's always exciting to watch, and Wayne Gretzky says that if Team Canada puts him in during the Sochi 2014 Winter Olympics, they'll win gold. Take that, Canada! Take that, Michel Therrien! Even my favorite on-ice monster Mike Richards once had some crap to say about Subban being too cocky, and ugh. I hate it.
Whoops, I PROMISED DIANE I WOULDN'T DO THIS. (No, I didn't. I told her I'd make all the songs about Subban.) Anyway, I hope Subban gets a big, filthy contract soon and skips across Canada with a gigantic bag full of loonies and toonies while some more dumb talking head types provide a bunch of quotes about how he's untrustworthy and disrespects hockey. Then I can make an awful dubstep autotune mashup of it.
However, the Canadiens still need to lose, so I hope Doughty brings his best tonight.
Against Me! – New Wave
The potentially good news for the Kings is that many things are different since the last time these teams faced one another on December 3, 2011. Darryl Sutter hadn't come to coach the team yet, Mike Richards was out with a concussion, Bernier was in net that night, Willie Mitchell was out, Ethan Moreau and Trent Hunter were still happening, and Jeff Carter was still slowly but bravely decaying with the Columbus Blue Jackets.
If the Kings come out strong, they have a great chance at dominating this game. If they have one of their slow starts, things could get depressing for them really quick. They better come out dangerous.
Sleigh Bells – Demons
Luckily, they recently showed everybody the true horror within them in what was supposed to be a delightful holiday photo —
— so coming out terrifying shouldn't be a problem.
WATCH
KINGS vs. CANADIENS
4PM PT
Fox Sports West
Related Posts By Category