Gameday Soundtrack: Kings vs. Schmucks
By Diane Phan
In Blogs
Dec 3rd, 2013
0 Comments
LA Kings
17-7-4
7th in the NHL
38 PTS

L10: 6-1-3

3rd in the Pacific Division
Anaheim Ducks
18-7-4
3rd in the NHL
40 PTS

L10: 3-4-3

2nd in the Pacific Division
Ah yes, the first meeting between the 2 Southern California teams. It's a #FreewayFaceoff so   whether it's the 405 or 91, 57 or 5 (ugh, fuck the 5), driving to see these teams during rush hour will likely be hellacious.
Weird Al Yankovic – Traffic Jam

Don't fall into a Weird Al spiral like I did. Or do I guess. I'm not the boss of you.
The Kings will square off with a familiar face in Dustin Penner. Dustin Penner has been upsettingly productive so far (cc: Brad Richardson), and it makes me sad to see him flourish somewhere that is not the Kings.
Tegan & Sara – Where Does the Good Go
Why Dustin Penner why?! Are we not pretty and funny and smart enough for you? I mean it's cool that you get to play on the top line or whatever, but c'mon you had these guys as your linemates.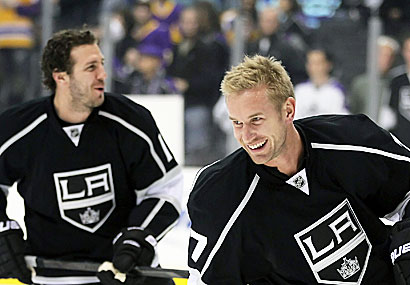 At least Penner is still bringing his Twitter game with Bailey though.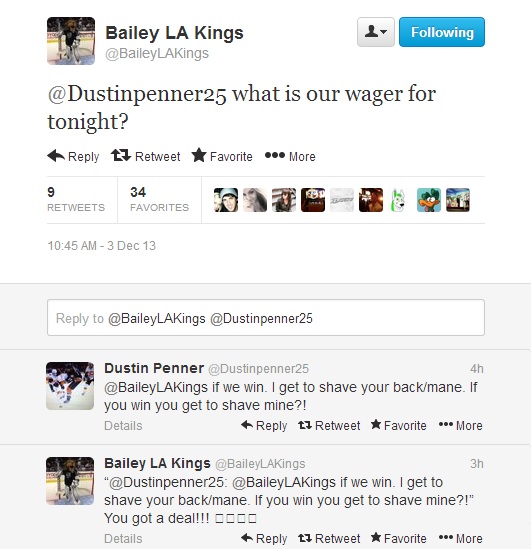 With a Kings regulation win, they would creep ever higher in points, but they'd still languish at 3rd in the Pacific. The Pacific Division standings would remain largely the same, and I have to say that top 3 is pretty good looking.

California best. Canada worst. Who cares about Phoenix.
It's certainly better looking than a certain set of jerseys that were unveiled today. (The Kings have already won that matchup, and by won I mean, they're not as horrible as the Ducks pumpkin nightmare.) Obviously, I'd like to crush and embarrass the Ducks tonight, but honestly, at the end of the day…
2Pac – California Love
Regardless of outcome, it's 75 and sunny in December, and tonight should be a good game between 2 top teams, both representing The Great State of California.
Bonus: Phantom Planet – California

Someone come drink beer and marathon The OC with me. Cool. thanks.
Related Posts By Category