Kings at Lightning: Ugh, Strike This From The Record
By Diane Phan
In Blogs
Oct 16th, 2013
3 Comments
Well that was a grease fire.
High hopes were to be had after the shutout of the Panthers on Sunday, but oh yeah, Tampa Bay has a team that is super speedy, and a bunch of dudes who can actually score goals. But the Kings have Jonathan Quick in goal! Who is this Ben Bishop guy anyway?
Ben Bishop beat Jon Quick in the 2007 NCAA tournament. Random fact.

— Joe Meloni (@JoeMeloni) April 3, 2013
THIS DOESN'T MEAN ANYTHING.
And it wasn't even like there was any easing into it. 19 seconds in, Ryan Malone scores one off a slapshot. But that's fine! That just means that there's 59:41 with which to smoke the Bolts! I mean, when has scoring less than 20 seconds into the period ever led to a garbage game for the other team?
Oh. How the tides have turned.
Down 2 goals going into the 2nd, Valiant Knight Jeff Carter tries to swing the momentum the Kings way by scoring a goal.
"YES JEFF CART–oh. Goddammit."
The goal was reviewed and disallowed because Mike Richards got way too far up in Ben Bishop's business. To add insult to injury, Marty St. Louis gets a goal that's not disallowed with 3:30 left in the period. Ugh. Quick gets pulled after this goal, and looks sad.
YouTube comments from 2006: "Jon Quick doesn't have a future in the NHL like Ben Bishop." #LAKings

— thx bud (@thxbud) September 17, 2013
THIS IS SUDDENLY AND UNEXPECTEDLY NOT HUMOROUS ANYMORE.
Going into the 3rd, it's 0-3, but hey (we say with horrible soul crushing optimism), teams have totally been known to give up 3 goal leads before; it's been known to (frustratingly) happen. AND LO, 10 minutes in, Frattin passes it to a wide open Voynov, and he deftly nets it so that this game isn't a total sadness bomb. Meanwhile, everyone is yelling in glee, "NOT A SHUTOUT!!!" and weeping into their shirts (WAS THIS JUST ME?).
SLAVA MEANS GLORY!
Is this the (very late in the game) turning of the tide? Will the Kings go into full beast mode and score 3 more goals because we know that they're super into being offensively productive all the time? Is it time for a comeba–O F  C O U R S E  N O T. The Lightning score two more just to rub everyone's faces in it.
The Sadness Factor was high with this game. With 5:15 left in the 3rd, Bob Miller announces that he's received the 3 Stars of the Game, so I just put my head down in sadness. The 3 game win streak (with Martinez in the lineup) ends. Ben Scrivens allows 2 goals, and breaks his perfect save percentage as well as my heart. Trevor Lewis plays in goal again, but let's a rebound go, leading to the Lightning's fifth goal, thus washing his chances as USA's backup goaltender.
Stick with being a forward bud.
We are all made very aware as to why Drew Doughty was selected 2nd after Steven Stamkos.

What a plus/minus.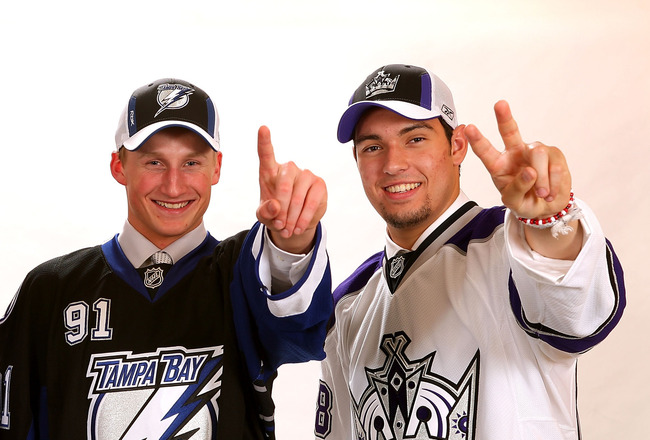 L  O  L
Even the Kings' twitter wrote off that game completely.
It's over. Let's forget and move on. Next up: Thursday night against the @PredsNHL, 5PM PT on @FoxSportsWest

— LA Kings (@LAKings) October 16, 2013
And with that, here's a palate cleanser. Just look at these cute animals and be happy and get all your Perds Preds jokes ready. Crappy game? What crappy game?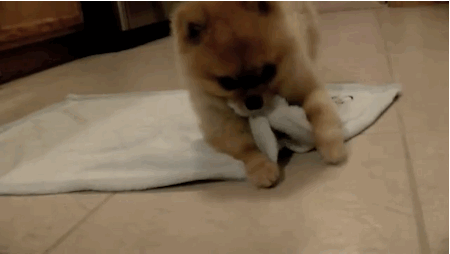 Related Posts By Category
3 Comments to "Kings at Lightning: Ugh, Strike This From The Record"