LA Kings Loss Flair
By Thx Bud
In Blogs
Jan 19th, 2015
0 Comments
As we've seen time and time again, wintertime means a lot of inexplicable losing for the LA Kings. While Kings fans should know to hold off on panicking just yet, watching the Kings struggle to win games midseason still makes for disheartening, frustrating game nights.
On the bright side, at least a majority of Kings losses in December and January have been hilarious (like pulling goaltender Martin Jones and then re-inserting him against the New Jersey Devils) or surprisingly entertaining (yo, that comeback to tie the Nashville Predators). That's why we've come up with a new way to amuse ourselves.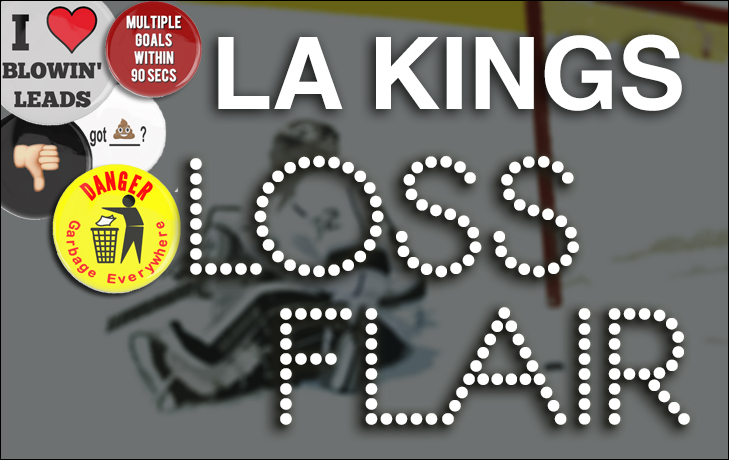 If the Kings can't be bothered with earning two points, we might as well judge them on how stylishly they fail. If they're going to lose, they should at least keep it fun.
The Kings-Ducks game on Saturday isn't the best example. It was pretty ordinary, as losses go.
| | Points: |
| --- | --- |
| Scoring first, wow! Cool! | +10 |
| Not allowing multiple 1st period goals, so nifty! | +10 |
| Losing the lead twice | -20 |
| Meaningless Clifford vs Jackman fight, ugh | -31 |
| An 'oh, yeah, Jeff Schultz exists!' point | +55 |
| No shootout goals ever again | -100 |
| Goalie pong | +45 |
| A goaltender finishes w/ a save percentage above .900 | +32 |
| TOTAL | 1 |

The conclusion on this one is simple: hold a lead, or better yet, get a multiple goal lead against the Ducks, who always win every one-goal game they play. Oh, yeah, and do something about the shootout, maybe. Perhaps.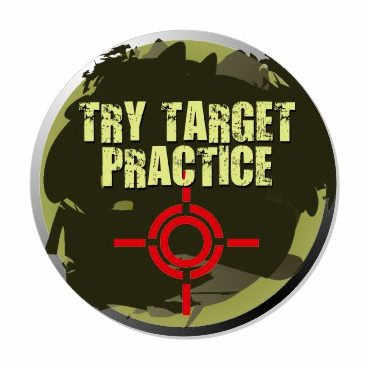 The Kings have four more games left in January, and then who knows what could happen through February. Typically they start to improve, but in case they don't, we'll be judging the creativity in their losses.
Too damn bad. A goal against that hits the mesh and falls in from the sky? Bring it. Scoring all the goals in a game, including the ones for the opposition because the pucks deflect off Kings players? So ready for it.
We hope the Kings never lose again, but on the nights that they do, they should always aim to crash better than any team has ever done it.
Related Posts By Category