NHL Preview, Caring By Numbers: Metropolitan Division
By Diane Phan
In Blogs
Sep 14th, 2014
3 Comments
The start of the new season means rebuilding and tinkering for all the NHL teams that missed out on that big, shiny trophy. Everyone looks to the current Stanley Cup Champion (still great!) for clues about what to emulate. Barring the oft cited possession numbers and great players, another big reason the media and other franchises said the LA Kings succeeded was because of excellent team chemistry in the locker room and Dean Lombardi's zest for building a fun, happy, winning culture. We're still trying to find a fancy stat for the heart never getting tired, but here's how the rest of the NHL generally compares.
Carolina Hurricanes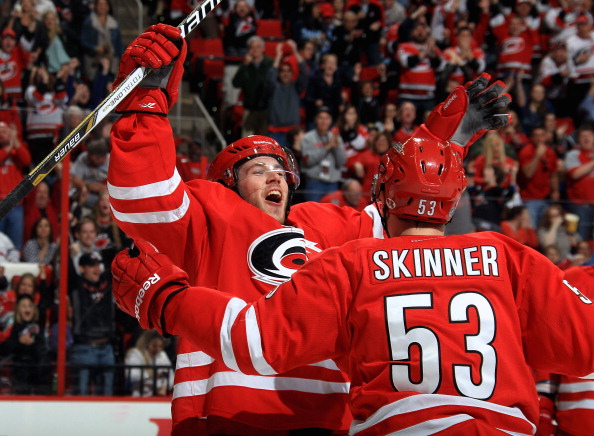 There have been changes a plenty in the Carolina front office to try to create that winning culture. Former Hurricane Ron Francis steps in as GM while former Red Wings assistant coach Bill Peters brings in some prime knowledge from working under Mike Babcock.
The Kings aren't strangers to goalie showdowns for the top spot, but the Hurricanes' situation seems a bit more contentious. When one of your goalies is not so subtly hinting that your de facto number one may be a bit long in the tooth, not only on the Hurricanes, but in the league, I feel like that might not be the best for team bonding.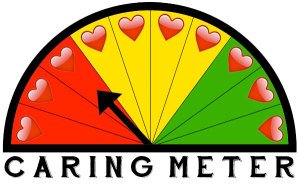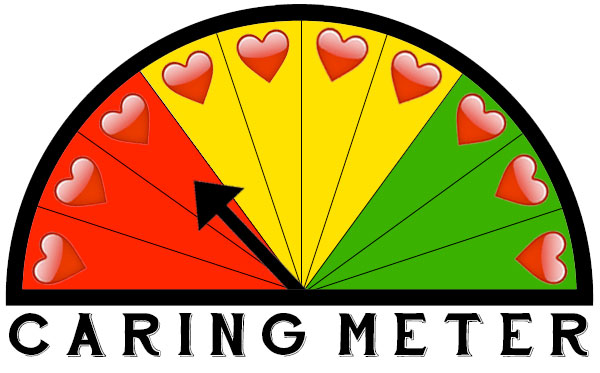 Caring Meter: 3/10
Columbus Blue Jackets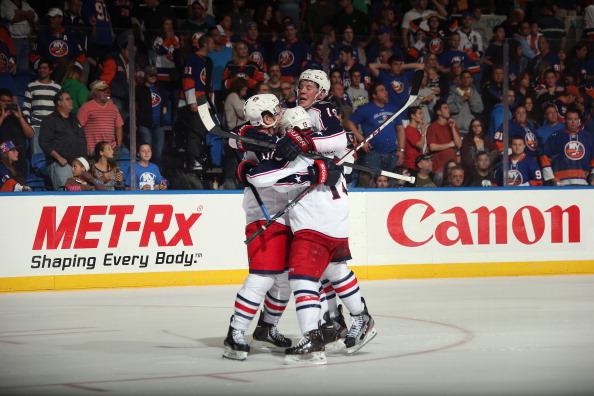 The Blue Jackets are a plucky group of underdogs who keep surprising me by doing pretty well. Though Columbus wasn't the forever home for Jeff Carter and Marian Gaborik, the team seems to be building something worthwhile in Columbus, attracting players like Nathan Horton and having a core that somehow seem genuinely pleased and happy to play in Columbus. Most of the gang involved in winning the franchise's first playoff game ever is back, and you better believe that they'll be gunning to win it for each other again.
One major wrench in this is the lack of contract for star Ryan Johansen. While he and the team seem to agree on the term, they are millions apart in terms of the number. Without him signed and ready for training camp, things could get a little shaky.
Also, Scott Hartnell comes to Columbus, as does #HartnellDown and his hair, and that could really go either way for the Jackets.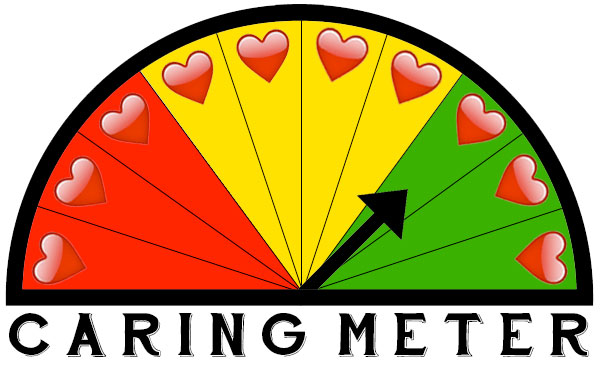 Caring Meter: 8/10
New Jersey Devils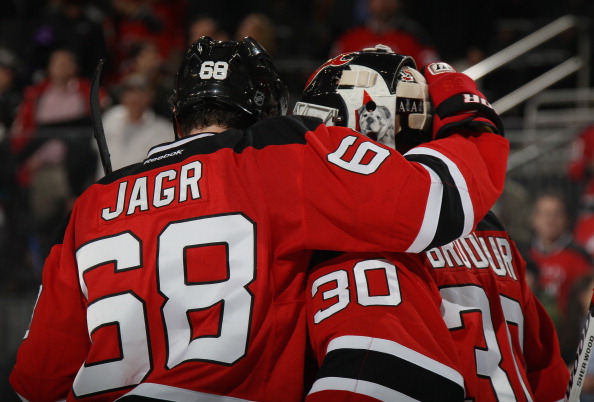 The Devils seem to be assembling a team of old guys to start the season with the addition of Mike Cammalleri (32) and Martin Havlat (33) to assist Patrick Elias (38), Bryce Salvador (38) and Jaromir Jagr (42). Granted, any team with Jagr is bound to be an awesome one, the Devils lineup is starting to look like an emulation of casts of The Expendables or Old Dogs. Spoiler alert: this isn't a good thing.
With the leaving of old-timer Brodeur, the long time signing of Cory Schneider, and the pressure on Peter DeBoer to not miss the playoffs again, it'll be an interesting season for the Devils.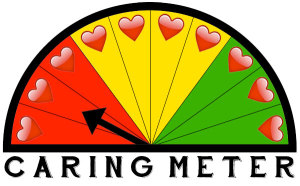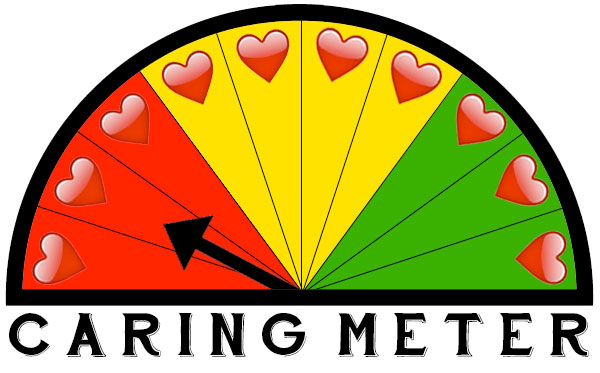 Caring Meter: 2/10
New York Islanders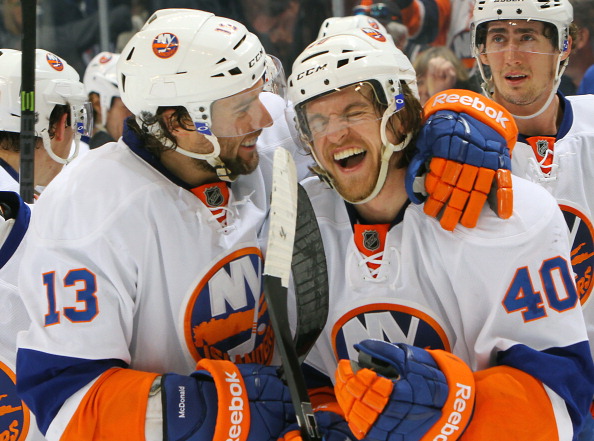 The Isles split up the amazing romantic friendship that is Matt Moulson and John Tavares last fall to bring in Thomas Vanek, so already they were hurting themselves. You can't trade away love and expect to succeed. Ask Philadelphia. To rectify that, they signed Nikolai Kulemin and Mikhail Grabovski who have played well together in the past in Toronto. Also, their dual ice bucket challenge makes them look like they're a hoot to hang out with.
Just like Dean Lombardi's penchant for snapping up misfits who may have been unfairly judged and giving them a second chance, Snow drafted Josh Ho-Sang as part of their future. Fresh faces, new owners, a soon-to-be new city and potential down the line means that the Islanders are in a good place right now.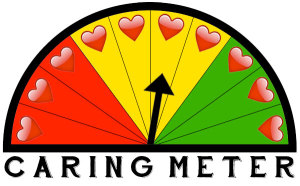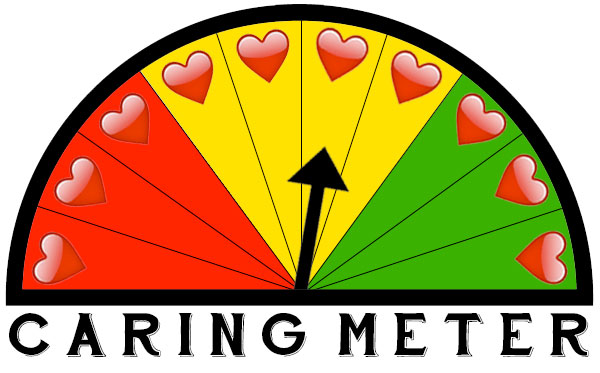 Caring Meter: 6/10
New York Rangers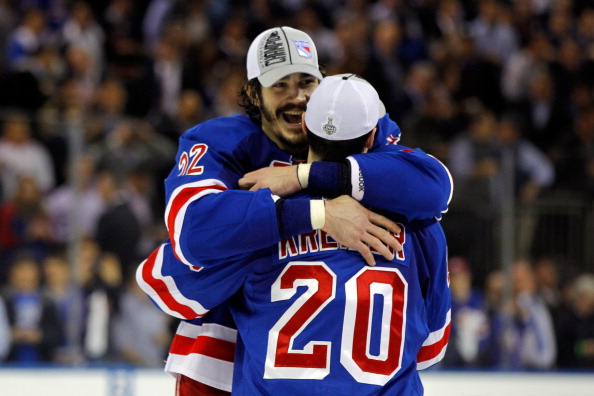 So close Rangers, so close. The good news is that the aggressive nature of John Torterella is still long gone and the team was the only choice for a star player Martin St. Louis in his quest for a Stanley Cup. The Rangers are doing something right. After ditching captain Ryan Callahan, the team then bonded by rallying around St. Louis after his mother passed. That connection may remain, but the Rangers lost a few pieces from their deep playoff run. Anton Stralman, Brad Richards, Benoit Pouliot and Brian Boyle all now apply their talents elsewhere, but at least Dan Boyle comes in to fill the "Boyle" void. He also reunites with his old friend and ex-Lightning teammate St. Louis.
You also can't forget dreamboat all-star Henrik Lundqvist. With one of the best goaltenders in net for them, it's easy to rally around his dependability and make another push towards the cup.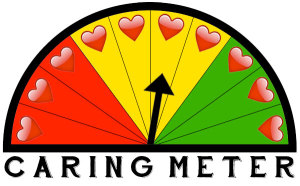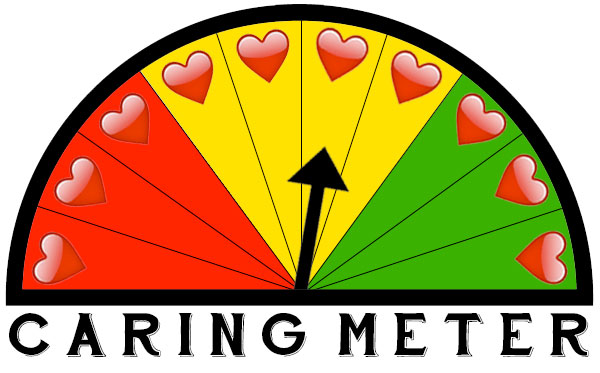 Caring Meter: 6/10
Philadelphia Flyers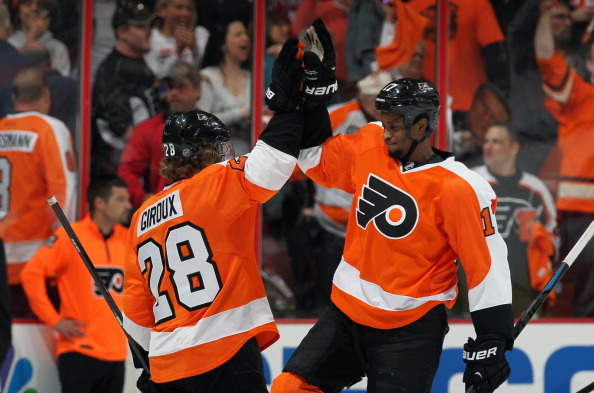 After an extended time watching Dean Lombardi successfully build a team of camaraderie and winning, Ron Hextall took his talents and insight to the Flyers. It's hard not to think Hextall has the inside edge on establishing some love in the room. Besides dealing Hartnell, he hasn't made any drastic changes, but there's time.
Vinny Lecavalier was the Flyers' big pickup in free agency before last season, but his addition didn't make the impact that they wanted. The Flyers shopped him around during the summer, possibly even offering to retain salary, but that was a no-go. Now he plays the role of the unwanted center, which drags things down some. They have to figure out where he fits into the team.
Add to this the sudden loss of veteran Kimmo Timonen (and the emergency addition of Michael Del Zotto to fill that gap), and it looks like the Flyers get to start the season with feelings of confusion.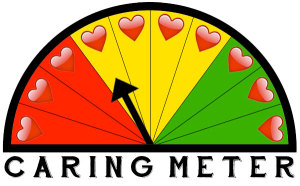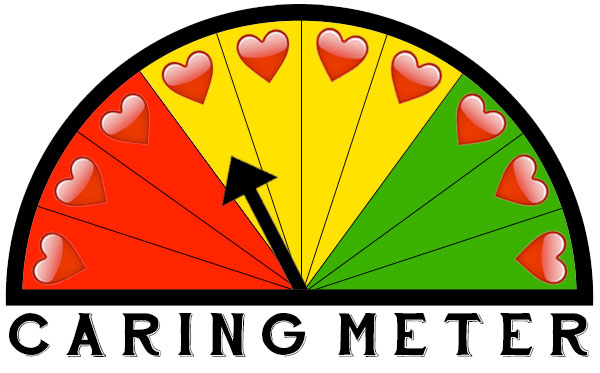 Caring Meter: 4/10
Pittsburgh Penguins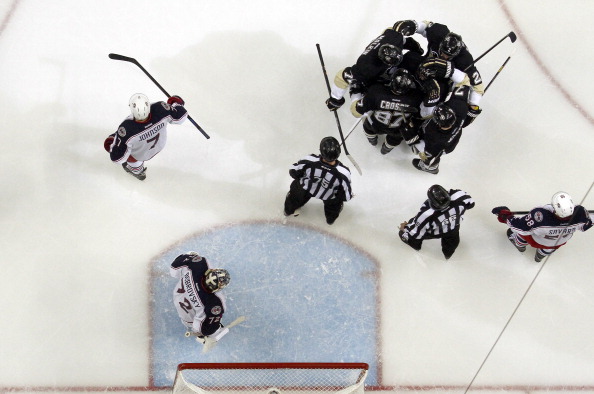 Oh, Penguins. After another lackluster post season performance, the Pens made strides to shake up their lineup. The early exit, along with rumors abound that coach Dan Bylsma had "lost" the room, meant that he got the (delayed) boot. GM Ray Shero was also out of there.
The Penguins' problems began before the playoffs even started, though. There were players saying that the team lacked passion, pride, and enthusiasm. (Those players were mainly Scuderi and Orpik, as if they didn't contribute to the problem by being Not Good last season.) Still, this was clearly a team not putting it all out there for each other. They traded away troublemaker James Neal, but how will that affect his on-ice BFF Evgeni Malkin? The bright side there is that Malkin's at least still marching around talking about how Sidney Crosby is his number one boy forever. Add to that another great pair of pals in Beau Bennett and Robert Bortuzzo because never forget friends who dress up as playboy bunnies together.
Yes. At least there's some small hope.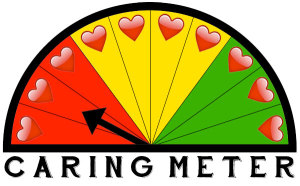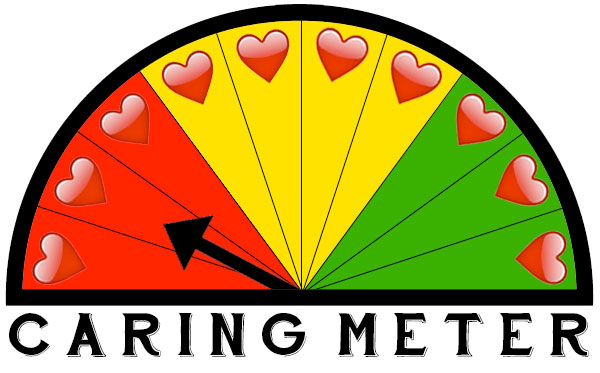 Caring Meter: 2/10
Washington Capitals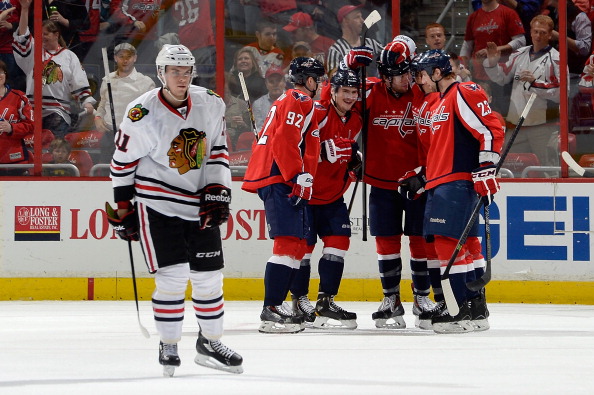 When Alexander Ovechkin is on your team, you're going to have a good time. Just ask Evgeny Kuznetsov who gets to ride around in Club Ovi. Ovechkin and Nicklas Backstrom will continue to be a dynamic duo, and most of the Capitals core who have been with each other through many a playoff run stay together to try their luck with this group again. One person that believes in the Capitals and the direction that they're heading and jumped in without looking back is Matt Niskanen who signed a 7-year deal without even stepping foot in Washington. He based his decision through his own research and asking around the league, so there must be something good brewing there for him to commit for so long.
While the player situation looks largely the same, the Capitals look to start something fresh from the top down with the firing of GM George McPhee and coach Adam Oates. Now let's see how Barry Trotz and Ovechkin work out together.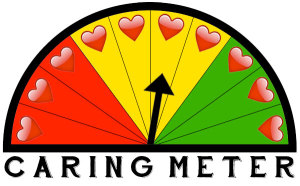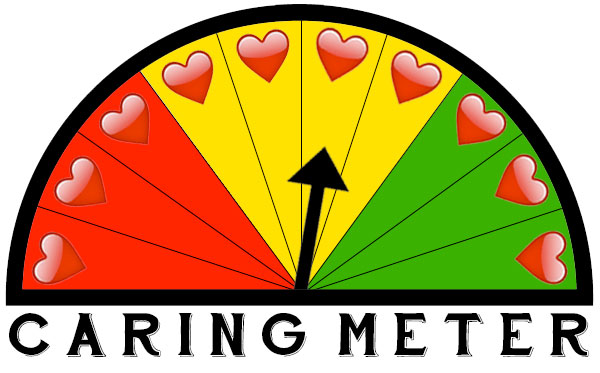 Caring Meter: 6/10
Related Posts By Category
3 Comments to "NHL Preview, Caring By Numbers: Metropolitan Division"