NHL Preview, Caring By Numbers: Atlantic Division
By Chanelle Berlin
In Blogs
Sep 19th, 2014
2 Comments
The start of the new season means rebuilding and tinkering for all the NHL teams that missed out on that big, shiny trophy. Other than possession numbers and great players, another big reason the media and other franchises said the LA Kings succeeded was because of excellent team chemistry in the locker room and Dean Lombardi's zest for building a fun, happy, winning culture. We're still trying to find a fancy stat for the heart never getting tired, but here's how the rest of the NHL generally compares.
Boston Bruins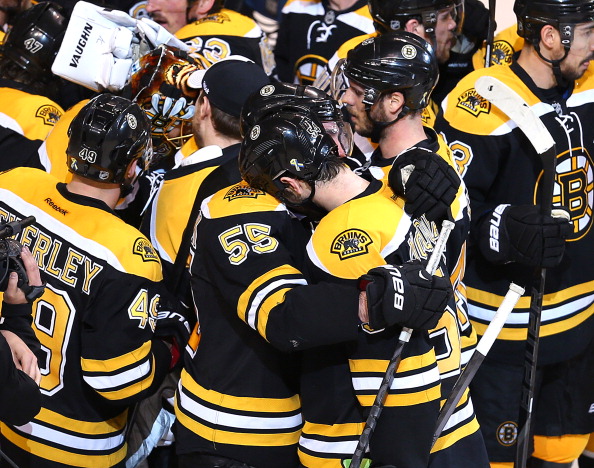 The Boston Bruins are an interesting case, because they have both ends of the love spectrum on one team. On the adoration end, they've got guys like Zdeno Chara and Patrice Bergeron, two players that are revered and respected by seemingly everyone in the league, peers and fans alike. Bergeron also somehow beat PK Subban for the NHL 15 cover, which is ridiculous, because PK Subban is the greatest person in existence. Bergeron's insane 2013-14 season might've had something to do with it. He caught fire late last year and earned the second 30-goal season of his career. The advanced stats were great, too. Kings players claimed most of the top possession spots but Bergeron edged everybody out to be number one in the league.
| Player | 5v5 Corsi% |
| --- | --- |
| Patrice Bergeron | 60.97 |
| Jake Muzzin | 60.93 |
| Anze Kopitar | 60.87 |
| Justin Williams | 60.49 |
| Tyler Toffoli | 60.34 |

Meanwhile, Chara should've won the Norris trophy. The man's 37, so everybody's waiting for him to hit a fast decline brought on by a case of the olds, but he played really well last season and will no doubt be a big part of the Bruins' defense again this year.
On the other end of the spectrum, you have human spittoon Milan Lucic, who threatened to kill Dale Wiese this year during the Canadiens-Bruins handshake line in the 2014 playoffs. He's a good power forward, but when a dude can't keep it together during literally the only time hockey players are required to be polite to one another, how was his team ever going to go all the way to the Stanley Cup Final again? Too much negativity. They also lost NHL sweetheart Jarome Iginla's goal-scoring and glorious smile.

(Bae.)
One good thing the Bruins did was dump generally useless player Shawn Thornton. That improves conditions. They also managed not to trade any young superstars this summer, so I guess overall they break about even.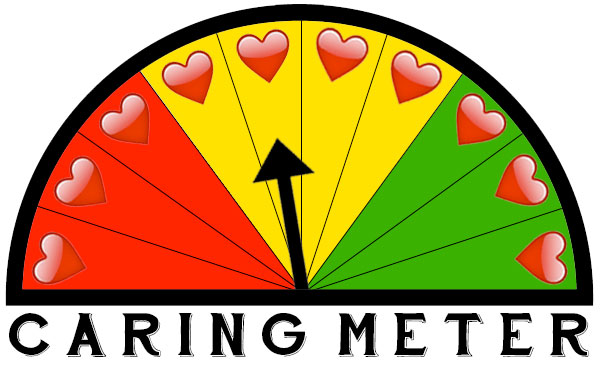 Caring Meter: 5/10
Tampa Bay Lightning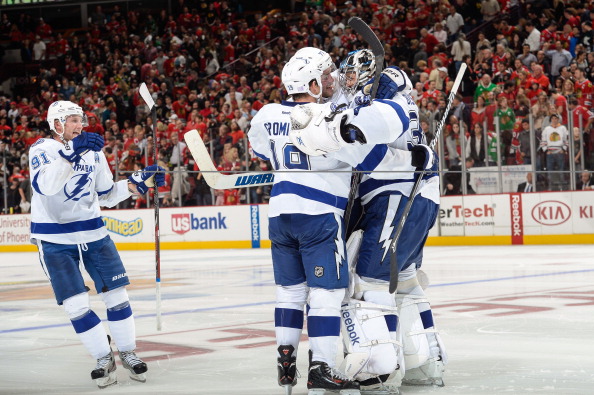 Let's recap, shall we? Martin St. Louis threw a baby tantrum over not being named to Team Canada even though he ended up on Team Canada anyway, and then got to win a gold medal. He made a dramatic exit to New York, and then wanted fans to kindly stop being mad at him for whining his way out of town when all he really did was whine his was out of town, but calling him a traitor hurts his feelings, okay? That's where the emotions start.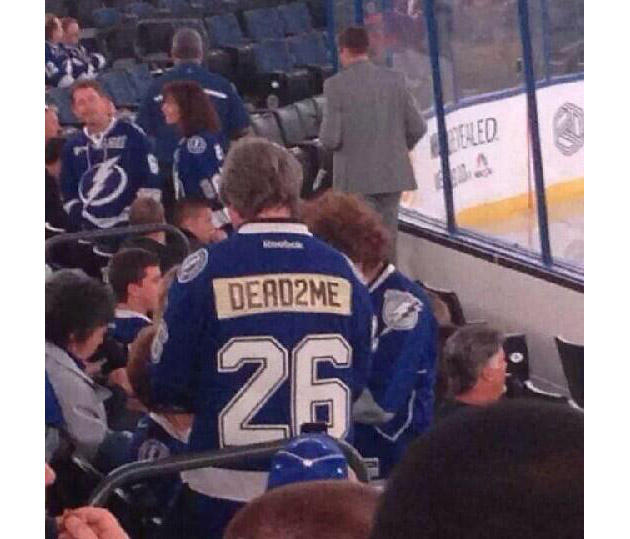 Despite that, the Lightning still made it back to the playoffs, thanks in part to a career year performance from goaltender Ben Bishop. It was great, except then the team was swept once Bishop went down with an injury and missed all the postseason fun he'd earned.
On the one hand, last season events seem to stack a lot of pressure on guys like Bishop and Stamkos, who of course suffered a big leg injury in the middle of last season. On the flip side, the additions of Ryan Callahan and Brian Boyle might signal that this is one team where each man's drive to avenge himself might be more useful than love. That combined with any leftover betrayal fans feel about the bridge St. Louis burned on his way out could make for an kind of banding together that creates a powder keg of a season for Tampa Bay. In a good way, hopefully. Not in an accidentally-blow-your-own-hand-off way.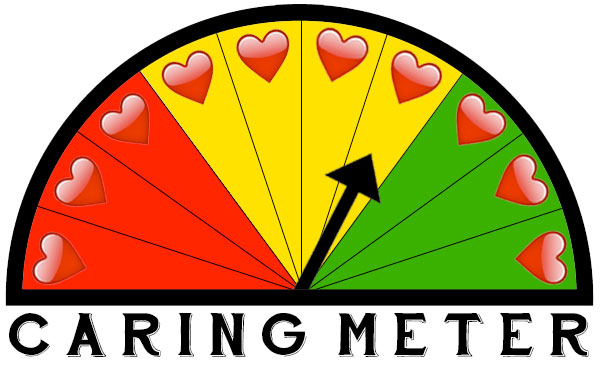 Caring Meter: 7/10
Montreal Canadiens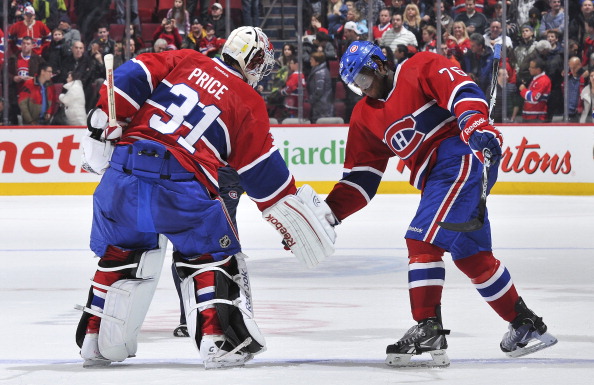 Party poopers can ban the triple low five, but they can never truly take away the joy PK Subban brings into the world!!!
The Montreal Canadiens almost ruined themselves by seemingly stringing Subban along again with contract negotiations, but then they finally signed their franchise player to a longterm deal. Now they've taken care of big business on top of having a nice postseason run that included knocking out the rival Bruins as the away team. Things are looking fairly rosy for the Canadiens. Lots to be excited about.
They dumped their captain Brian Gionta and soft-spoken French-Canadian sprite Danny Briere. The team also tried to send Josh Gorges to Toronto like that wasn't awkward before eventually dumping him in Buffalo to start planning Connor McDavid's welcome party. None of it has really caused controversy. Any instances of potential PR pain were ultimately turned into wins. Even head coach Michel Therrien still looking like a man who loves nothing is somehow often overshadowed by things like winning lately.
The fun behind-the-scenes footage on the Habs website also helps. What I've learned from those videos is that Brandon Prust is everyone's stylist boyfriend.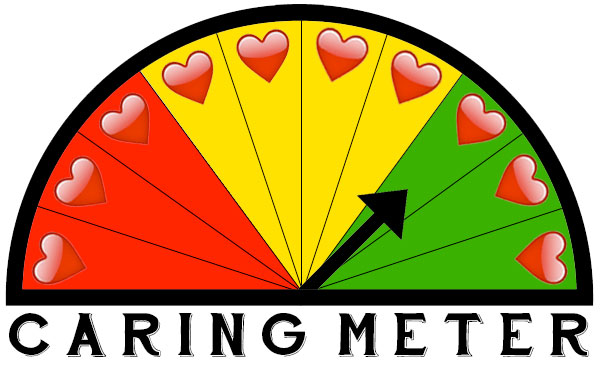 Caring Meter: 8/10
Detroit Red Wings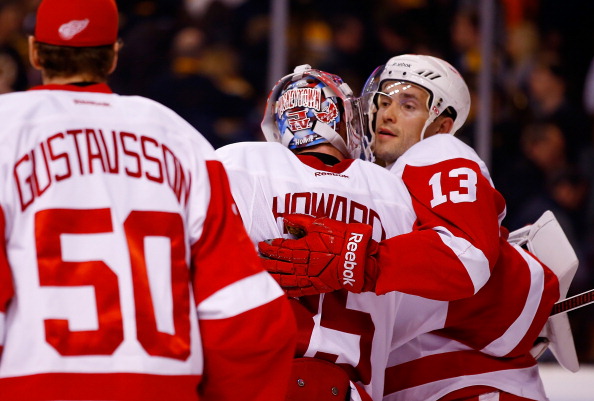 The rumors we've all heard for years is that Mike Babcock is a big meanie, but players don't mind because the Detroit Red Wings are winners. Well, they're not winning much these days and no big name free agents wanted to sign there, so I hope the Red Wings have fun breaking ground on their new arena of bitter sadness once Henrik Zetterberg and Pavel Datsyuk inevitably get injured again.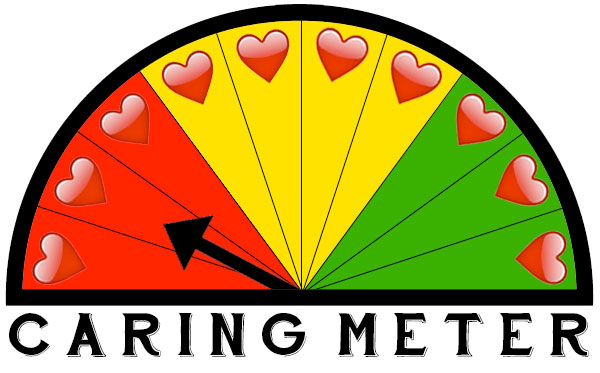 Caring Meter: 2/10
Ottawa Senators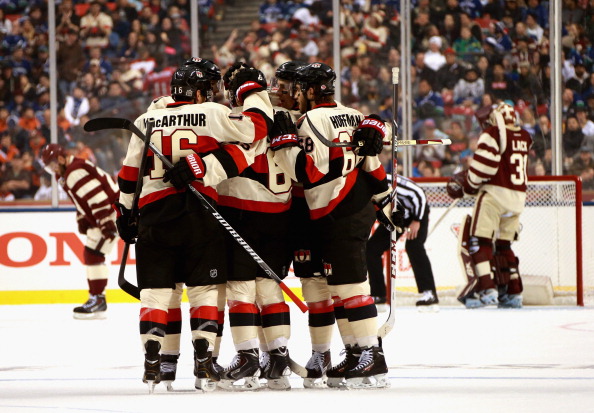 Did you know that Erik Karlsson has a Tumblr?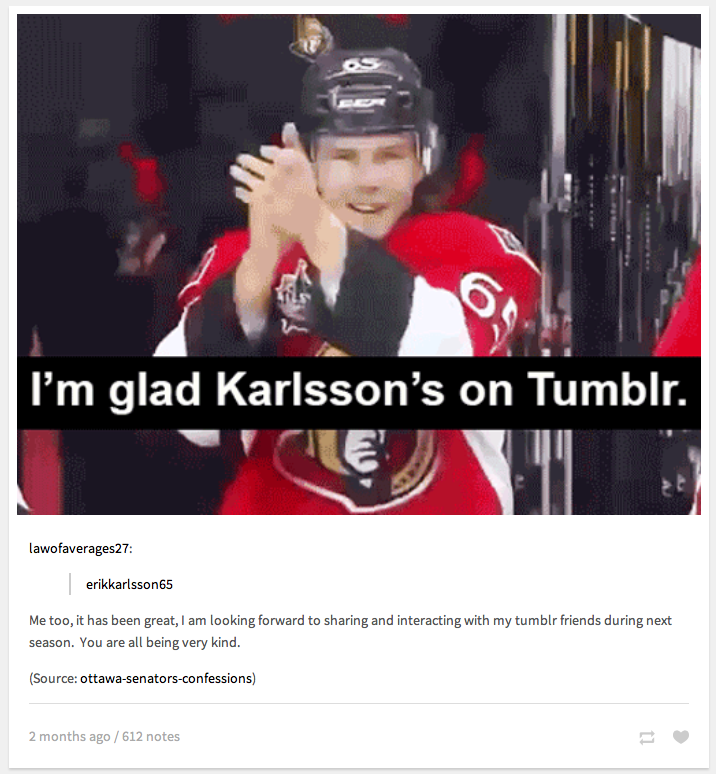 He was the defenseman with the most points last season, continuing to show that he's one of the most effective offensive d-men in the NHL. Between all those hockey games, he still had time to essentially put on a new media marketing master class. Good work on the ice coupled with constantly stoking the fires of fan affections is expert level. Even the Kings players could learn a thing or two here.
Aside from Karlsson, not much else is going right for the Ottawa Senators. Daniel Alfredsson had already skipped town before the 2013-14 season, and then this past summer centerman Jason Spezza made it very public that he wanted out. Ales Hemsky had a brief stop there but then moved right along to the Dallas Stars. The Senators have now also created a little confusion about who their real starting goaltender is by giving Craig Anderson an extension, and all of it smells like no one wants to be there much.
Winger Bobby Ryan should be healthy this season and claims to love Ottawa, which could be a light in the loser tunnel. If the negotiations on his contract manage to fall apart, though, then the roads ahead are rocky and there isn't much to cheer about in the near future.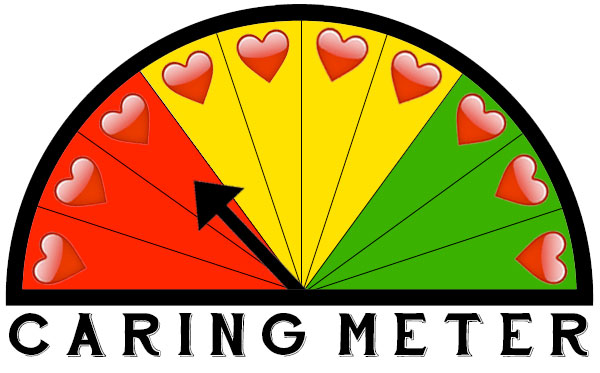 Caring Meter: 3/10
Toronto Maple Leafs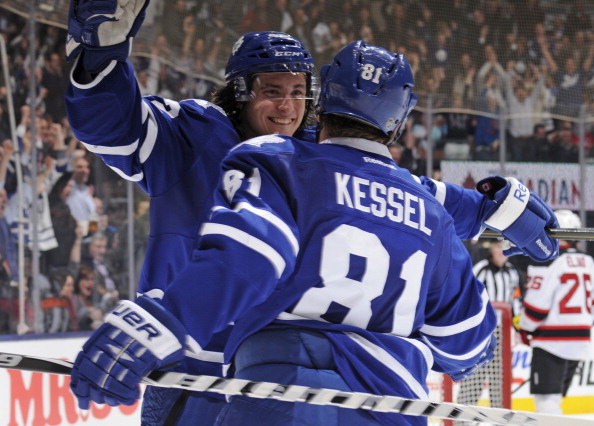 The good news is Phil Kessel doesn't hate his coach.
Kessel says he doesn't hate his coach.

— James Mirtle (@mirtle) September 18, 2014
The bad news is that the preseason hadn't even officially started, and yet Toronto was already back to scrutinizing Kessel as if he's the reason for the Maple Leafs' problems. This happened because of some supposedly "light-hearted" comments that new assistant coach Steve Spott made, saying that Kessel refused to follow a new plan for defensive zone breakouts. He added that Kessel already hated him and hated head coach Randy Carlyle. Regardless of that drama, Kessel's still a guy who nearly had a 40-goal season last year despite playing with Tyler Bozak as his centerman.
To be fair to Bozak, he may not be top line material, but he's number one at making Phil Kessel happy. Actually, all the reported tension between Leafs players and their head coach at least indicates that they're united on something. There seems to be some camaraderie among that team. After a quick season spent with the Kings and then the Blue Jackets, the Leafs reacquired Matt Frattin, and Twitter saw him, James van Riemsdyk, Nazem Kadri and a couple others exchanging inside jokes and what not. Good signs.
The Leafs always manage to figure out how to be an entertaining mess at some point during the season, but a hard look at the overall picture — decent hires in Shanahan, a new analytics department, and new assistant coaches on top of a team that doesn't seem to hate each other — shows they're not the worst.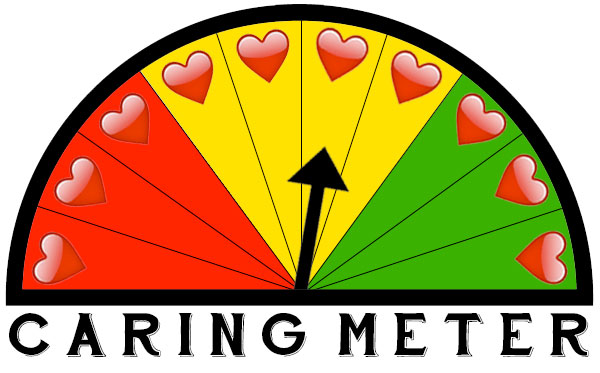 Caring Meter: 6/10
Florida Panthers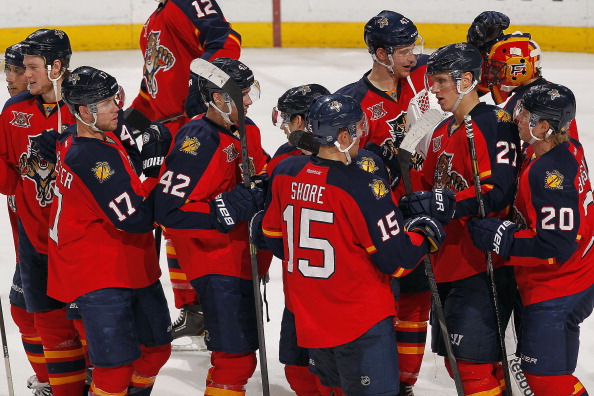 There's really only one thing that matters about the Florida Panthers for Kings fans: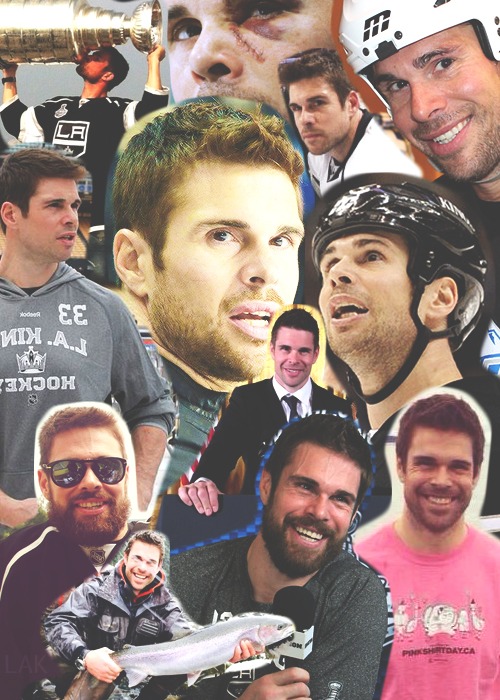 (Made by lakingshockey on Tumblr.)
And I'll taaaaaaaaaaaaaake with me the memories to BRING ME SUNSHINE AFTER THE RAIN. It's so hard to say goodbye to Williiiiiiiiiieeeeeee.
Willie Mitchell is now part of the Panthers, reunited with former Vancouver Canucks buddy Roberto Luongo. He's going to take so many young hockey players in the Sunshine state fishing, teach them all about sustainable salmon, and then show them how to dine at fancy restaurants to expand their horizons.
Bias wants me to give the Panthers a perfect score, but this is also the team that acquired Shawn Thorton and Dave Bolland, so whoa there. I've got to slow my roll.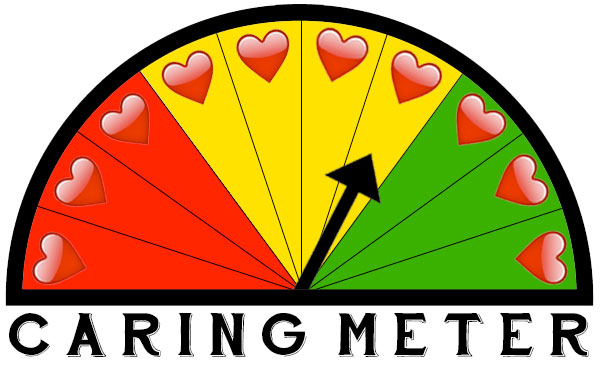 Caring Meter: 7/10
Buffalo Sabres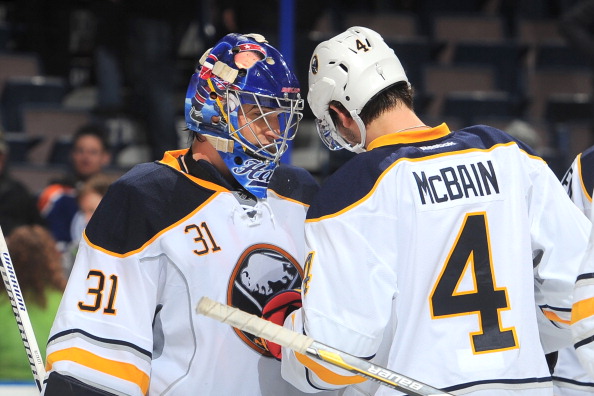 Matt Moulson wanted to come back. That might have counted for something, but then the fact that his family lives in New York came to mind again, so never mind.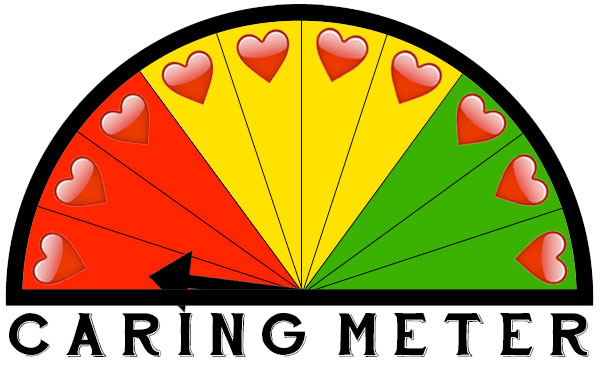 Caring Meter: 1/10
Next week's post will bring us closer to teams that the Kings really have to be concerned with during the regular season. The Central Division has some great highs (Jamie Benn and Tyler Seguin!) and some weird lows (whatever Josh Harding did to get suspended).
Previously
Metropolitan Division
Related Posts By Category
2 Comments to "NHL Preview, Caring By Numbers: Atlantic Division"