Senators at Kings: All Good Things Must Come to an End
By Diane Phan
In Game Recap
Feb 27th, 2015
0 Comments
And just like that, that glorious win streak comes to a close. And while it wasn't a shootout loss like we had predicted, their defeat at the hands of a hot, rookie goaltender isn't really surprising.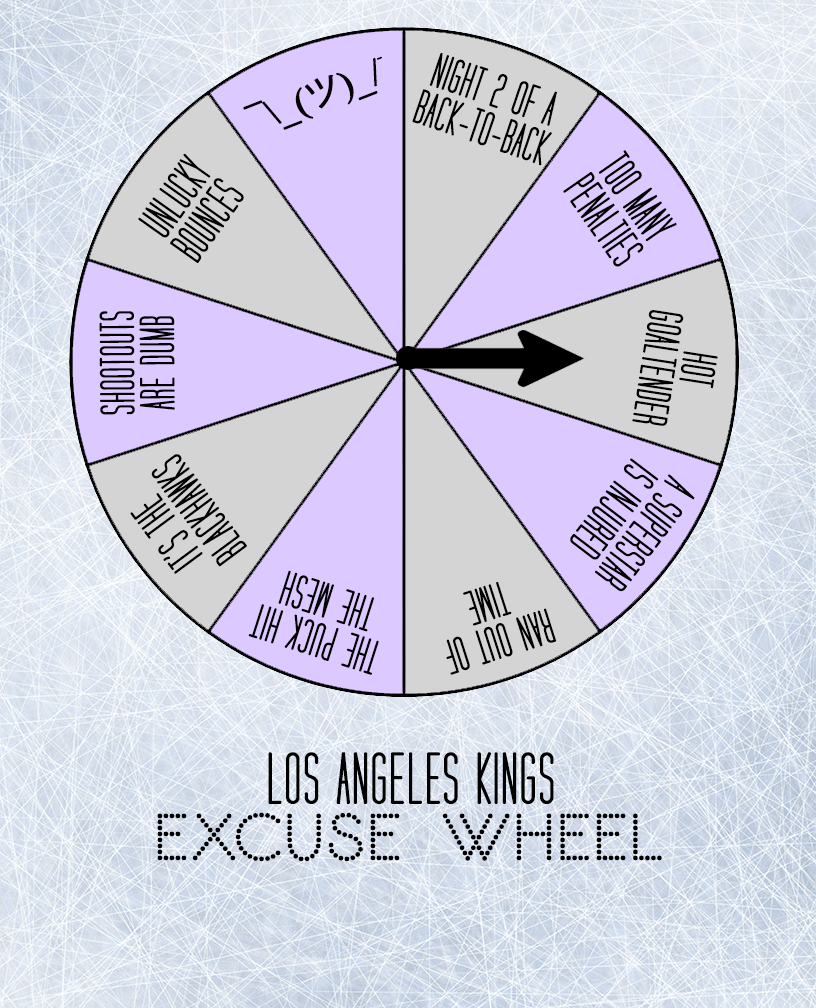 It's the way of the Kings.
Hammond had shutout the Ducks the night before and high on that accomplishment, he did it again, shutting the Kings out in a 35-save performance. The game was pretty chippy and physical, strange for a game against the Senators, but 69 hits were thrown with plenty of scrums happening around the net. And that of course means the resurgence of Jonathan Quick, troll, grabbing onto some guys leg.
For as dominant as the Kings were during the first, they weren't able to get one past Hammond and even in the second when Williams successfully scooted a puck past, it was waved off due to a quick whistle. It's just one of those days one of those games.
The Senators were able to break through a couple of minutes into the third and that would do it for the scoring. Despite a flurry of chances and a 6 on 3 near the end of the game, the Kings just could not beat Hammond.
The defense was definitely lackluster last night, to the tune of some awful turnovers, but with the addition of newly acquired Andrej Sekera, maybe that shall change. The win streak was nice while it lasted, but all good things must come to an end. Darryl Sutter had some choice words to say about the Kings play last night.
Sutter: "Jeff Carter's line was really good, but I think that after that it was pretty much zero."

— Jon Rosen (@lakingsinsider) February 27, 2015

Damn Sutter, that's cold.
Related Posts By Category