SJS at LAK: 4 Signs That You're Still Not Over Your Ex
By Diane Phan
In Blogs
Oct 8th, 2015
0 Comments
The Kings faced the Sharks in the season opener, and while that's nothing new, the person at the other end was.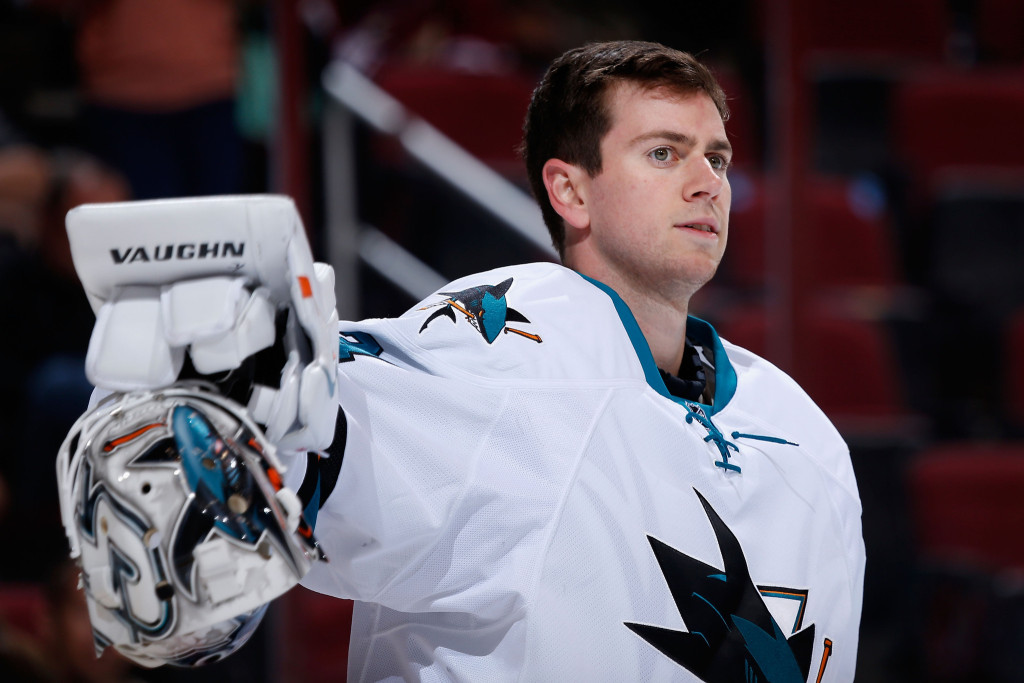 It's awful seeing him in teal.
Jones was traded to the Sharks (via Boston) in the summer, and you'd think that the Kings would have had ample time to get over it, but you'd be dead wrong. Here are four signs that LA just aren't over their ex:

1. You Can't Help But Go Over To Him to Say Hey
It's been a few months, but Quick could NOT help sliding into Jones' DMs to say what's up.
2. You Can't Get Any Work Done Around Him.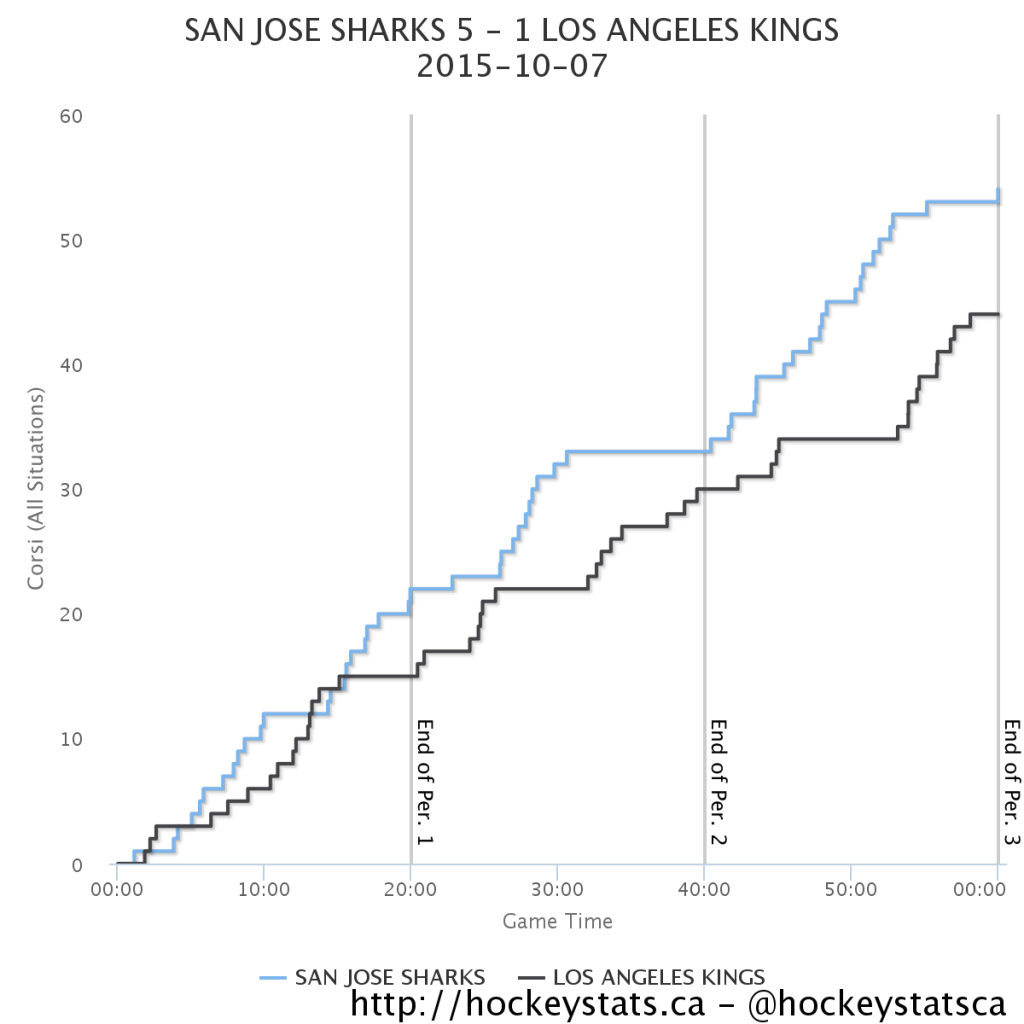 This actually makes the Kings seem better than they really looked.
The Kings were just Not Good in last night's game up and down the line. The Kings scored only one goal and failed to score on any one of their six power play opportunities while also giving the Sharks eight chances with the man advantage. Meanwhile, Quick could help them out in their time of need, and he allowed five goals for a disappointing .84 SV%. After all the training Quick's done in the summer, he could have asserted his dominance, but instead he fell flat.
3. His Replacement Can't Find Any Chill
Milan Lucic was part of the deal that led to Jones being on the Sharks, and while Jones shined, Lucic was…Lucic. He ended the night a minus-two with just one shot on goal, but most egregious was his match penalty for actively tracking Logan Couture after a hit and roughing him up.
and Lucic's response pic.twitter.com/vS2GOwqDEn

— Stephanie (@myregularface) October 8, 2015
Calm down buddy, try not to take it so seriously, geez.
4. Actually, No One Could Find Any Chill
It bears repeating, the Kings were. A. MESS in the home opener. Kyle Clifford gets in a fight within the first two minutes of the first period, Andy Andreoff picks on someone NOT his own size during the third, and Dustin Brown displays the worst judgement on a hit anyone has ever seen.
here's another look at Brown on Couture (real time slowed down so we can get a better look at it)…yikes pic.twitter.com/DVfViC6YXS

— Stephanie (@myregularface) October 8, 2015
Yikes is right. Honestly, how did he not get a penalty/a suspension for headbutting someone? I don't understand it. The Kings went brute force instead of skill, and it didn't pay off. None of the lines were clicking and Jeff Schultz was inexplicably in instead of McNabb.
On the other side of the ice, Martin Jones is cool as a cucumber, making saves and robbing his boy Toffoli on the doorstep. In their first meeting, it looks like Jones and the Sharks have come out on top.
These two teams meet again in two weeks. Maybe by then then Kings will have regrouped and can show that they're just fine without him, thank you over much.
Related Posts By Category