Rangers at Kings: Home is where the heart-stopping goalie goals happen
By Chanelle Berlin
In Blogs
Oct 8th, 2013
3 Comments
Last night, the LA Kings played their 2013-14 home opener, and you know what that means!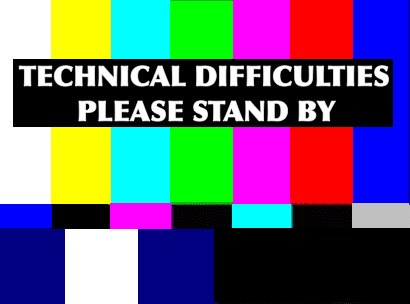 Should've known something bad was coming as soon as the opening video froze in the middle.
This season's home opener brought the NY Rangers to Los Angeles. The Rangers were sloppy during the preseason, including a 4-1 loss to the Kings in Las Vegas, and they followed that up with a 4-1 loss to the Phoenix Coyotes in their first regular season game.
This obviously meant that the first Kings game on home ice was going to be a breeze. Everybody was healthy and alert.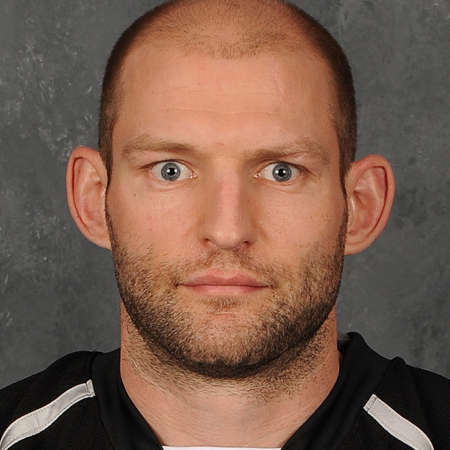 Imagine this in motion. That was Regehr's glamor shot on the Jumbotron. Yep, cry.
Here's a tip for any team that wants to beat the Kings right now: wait 20 minutes.
The Kings had a promising start, matching the Rangers throughout most of the first period. No one took a penalty. The Rangers had some sustained attacking zone pressure here and there, but the Kings were able to do the same on the other end as well. Things tipped in the Rangers' favor later in the period.
@LAKings Think it's safe to round that up to 6 mins guys.

— New York Rangers (@NYRangers) October 8, 2013

TECHNICAL DIFFICULTIES.
Shots on goal were tied at eight apiece when the clock ran out. Then! During the second period, Drew Doughty scored a hat trick! …of penalties. Brad Richards scored his second goal of the night. Jake Muzzin injected some life back into the arena with a nice goal set up by a Mike Richards pass. (The right Richards this time.)
You go, Muzzin! Coach Darryl Sutter thinks you've earned the fabulous grand prize of future healthy scratch.
With only a one-goal deficit, surely the Kings had a chance to turn things around in the third period.
Wait, what was that?
NO.
Wow, start Trevor Lewis!
Jonathan Quick dropped his stick while trying to settle down a puck cleared by Ryan McDonagh from the other end of the ice, and the puck deflected off his blocker and into the net. Accidentally the laziest short-handed goal ever for NY. Some fans gave Quick a "Bronx cheer" after his next couple saves, and he responded with a gesture that was just as sarcastic. Other fans got really upset about this in various ways, because it's easier than remembering that the Kings scored one goal, and Quick's gaffe had no bearing on the awkward truth that Jake Muzzin was the only person who could manage to put the puck in net.
The #rallychicken hard at work giving our 3rd period goal some good MOJO. Retweet this!!!!! pic.twitter.com/A8d9GUGCAN

— Bailey LA Kings (@BaileyLAKings) October 8, 2013

TECHNICAL… you get it.

The game essentially ended there, because the Kings' offense did nothing overly useful the rest of the period. Any time something started to get set up, a Kings player followed through with a giveaway. Justin Williams took a penalty for variety. Trevor Lewis had the best look during a 1-on-1 chance against Henrik Lundqvist but his shot clanked off the crossbar.
Afterward, several journalists converged on Quick to ask him if he was going to call Marc-Andre Fleury for his goalie confidence therapist's number now or later.

Mike Richards interview settings, activate!
It'll be a rough few days in the highlight reels for Quick, but his game was largely solid otherwise. Hopefully this just means he's gotten his brutal goalie mistake of the year out of his system early rather than in the playoffs.
Legitimate Conn Smythe Trophy winner behavior. It's all part of his method, right? Right? No big deal.
Don't worry @JonathanQuick32, with that @Dodgers win tonight most people in LA probably won't remember that play. #The1ThatGotAway

— FOXSportsLive (@FOXSportsLive) October 8, 2013

Okay, but that hashtag isn't doing anybody any favors.
So, the Kings have lost both home openers they've held in 2013. They'll get another crack at showing up for fans at STAPLES Center on Wednesday versus the Ottawa Senators. At the very least, I'm sure Bobby Ryan will be excited to be in California while no longer on a team coached by Bruce Boudreau. At least there's that.
Related Posts By Category
3 Comments to "Rangers at Kings: Home is where the heart-stopping goalie goals happen"