Week 16 Preview: Flames & Sharks
By Diane Phan
In Gameday Previews
Jan 19th, 2015
0 Comments
It's All Star Week, but before we can get to that fan fest, the Kings have to face 2 conference rivals before taking a little break.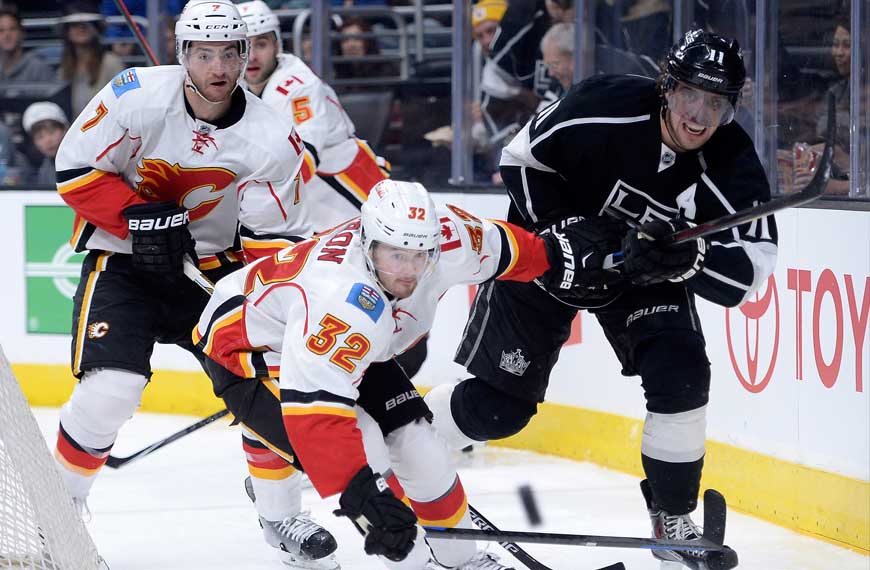 Flames @ Kings
Monday, January 19
7:30 PM PST
Another Monday, another date with the Flames. *distressed sigh*In the last game the Kings saw against the Flames, they were kept to only one goal, and let's not even think about their first meeting where the Kings were up 3 goals, only to allow four unanswered goals (and a hat trick) to lose it all in the end. Not a great track record with the Flames to say the least. This means that the only way to go is up right?
Meanwhile, the Flames are still trucking along. Since these two team's last meeting, the Flames have won 4 of their last 7 games, but are sitting pretty in that last wild card spot due to ROW advantage over the Kings. In addition, their key players are still picking up points. Sean Monahan leads the pack with 5 points in 7 games, including an overtime game winner against San Jose. Their defenseman continue to contribute with Giordano and Brodie posting 4 points, while Hudler and ole Johnny Hockey have picked up 3 apiece.
On the flip side, the Kings have had a ton of high scoring games, which means that a few players have really amped it up in points production in the 2 weeks after the last Flames game. Kopitar has picked up 10 points in that time, Doughty and Gaborik with 7 and Justin Williams with 6. Whether or not any of this will be useful in the face of a Calgary team that the Kings can't seem to figure out, I guess we'll find out tonight.
---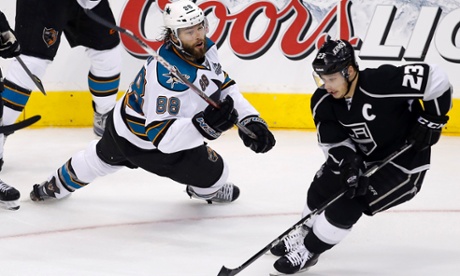 Kings @ Sharks
Wednesday, January 21
7:30 PM PST
It's time for another installment of my favorite California rivalry because who cares about the Ducks really. It's the 3rd of 5 meetings for the Sharks and the Kings and the last before the big Stadium Series to do. It'll be the first time the Kings return to the SAP Center since the reverse sweep of last season. Expect any and all #ItWas3to0 jokes.
I can't be too smug about this right now (yes I can) because the Sharks have are 5-4-1 in their last 10 games, compared to the Kings at a dismal 3-3-4, and with 54 points, they sit at 2nd in the division behind the Ducks while the Kings are pushed out of a playoff spot. Logan Couture has 10 points in 9 games right now, but that's nothing compared to the fact that he'll get to play against one of the best centers in the NHL in Anze Kopitar (his words, but also mine) who is incidentally on a bit of a hot streak right now.
They've split the series so far, each team winning a game with 3 goals scored, so who really knows how this is going to go, but it's Metallica night, so they've got that going for them.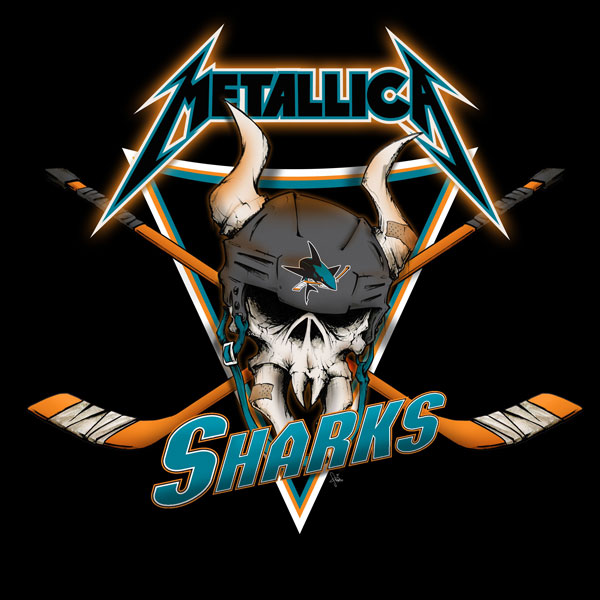 Related Posts By Category